Upcoming Events!
National Readathon Day and more!
Beginning May 1st, we are extending our regular hours, so you will have more time to browse and buy books! Our new hours are
Mondays-Saturdays, 10 am-8 pm and Sundays, 10 am-6 pm.
Our Wee Ones Story Time is a stroller-free zone! This is to ensure a safe, fun

environment at story time! If you have any questions about the new policy, please feel free to call the store at
(703) 548-4092

or email us at
info@hooray4books.com
. Thank you for your cooperation! Hooray for story time!
Wednesday, June 1st: We will have a special guest at this month's adult fiction book club: Author Julia Claiborne Johnson will join us for the discussion of her novel Be Frank With Me! Come prepared to discuss your thoughts on the book, and to ask the author questions about the novel and her writing process! Remember, if you purchase the novel for book club you will receive 20% off! Come into Hooray for Books! before June 1st to get your copy! 7 pm.
Reclusive literary legend Mimi Banning is flat broke. For the first time in decades she has to write a new novel, and her New York publisher sends an assistant to monitor her progress. From the moment Alice Whitley arrives at the Banning Mansion she is put to work as a full-time companion to Banning's son, Frank, an eccentric nine-year-old boy with the wit of Noel Coward and the wardrobe of a 1930s movie star. This novel is a captivating tale of an unusual mother and son, and the intrepid young woman who finds herself irresistibly pulled into their world.
********************
Saturday, June 4th: Join us for a WWII YA Literature Panel! We will have authors Caroline Tung Richmond and Monica Hesse in conversation discussing their World War II-era and World War II-influenced YA novels, writing in the YA genre, and the process of writing historical fiction. 3 pm.
Caroline Tung Richmond is the author of The Only Thing to Fear

, a historical-revisionist novel that imagines the world eighty years after the Axis Powers won WWII. She is also the author of the upcoming novel

The Darkest Hour

which tells the tale of sixteen-year old Lucie Blaise, the newest agent of Covert Ops. Lucie is stationed in German-occupied France and she is intent on taking down Hitler and the Nazi regime. Additionally, Richmond has a story featured in the recent anthology

A Tyranny of Petticoats

, edited by Jessica Spotswood.
Monica Hesse is the author of
The Girl in the Blue Coat
, a WWII-era historical fiction novel set in Amsterdam that tells the story of Hanneke, who spends her days finding black market goods for customers. On a routine delivery a man asks Hanneke to locate a person -- a Jewish girl -- and her search for this girl takes Hanneke to the heart of the resistance movement. Hesse is also the author the YA novel
Stray
and its sequel,
Burn
. She is a feature writer for
The Washington Post
.

********************
Tuesday, June 7th:
We can't wait to welcome Rachel Renee Russell, #1
New York Times
Bestselling
Dork Diaries
author! Russell and her daughters, Erin and Nikki, will visit Hooray for Books! to present the first book in her new series,
The Misadventures of Max Crumbly 1: Locker Hero
. Here's how works (publisher's rules): to reserve your space in the signing line,
pre-order the book
by visiting Hooray for Books! or calling us during regular business hours at (703) 548-4092. Want to have your Dork Diaries signed, too? Once you've reserved your space in the signing line, you can bring in up to two books from home to have signed (or you can buy some Dork Diaries titles in the store that evening to have Russell sign them)! Russell even has special book plates and colored pens that coordinate with each Dork Diaries title, so your book will look super special!
5 pm.
In this new book from the author of the Dork Diaries, Max Crumbly is about to face the scariest place he's ever been: South Ridge Middle School. There's a lot that's great about his new school, but there's also one big problem--Doug, the school bully whose hobby is stuffing Max in his locker. If only Max could be like the hero in his favorite comics. Unfortunately, Max's uncanny, almost superhuman ability to smell pizza from a block away won't exactly save any lives or foil bad guys. But that doesn't mean Max won't do his best to be the hero his school needs!
********************
Saturday, June 11th: Author Ralph Hardy will be at Hooray for Books! to present his debut novel Argos.

Described as a 'thrilling new voice' in middle-grade fiction, Hardy's book is a perfect fit for Percy Jackson fans who want something a little closer to a traditional retelling of the Greek classics.

2 pm.
For twenty years, the great hero Odysseus struggles to return to Ithaka. He does whatever it takes to reunite with his family:

his devoted wife, Penelope; his young son, Telemachos; his dog, Argos. For those twenty years, they wait, unsure whether they will ever see Odysseus again.

But Argos has found a way to track his master. Any animal who sets foot or wing on Ithaka brings him news of Odysseus's voyage -- and what a voyage it is!

These tales give Argos hope that one day his master will return. Meanwhile, he watches over his master's family and protects them from the dangers that surround a throne without its king. This rousing story of devotion and determination is an original take on one of the most beloved myths of all time.

********************
Jennifer Maschari is the author of the poignant novel The Remarkable Journey of Charlie Price. When Charlie Price's mother dies, his world falls apart. Then, his sister Imogen starts acting erratically -- and Charlie realizes that Imogen has found a passage into a parallel world where their mother is still alive. At first, life feels perfect again...but then Charlie begins to suspect that not everything is as it seems. He must discover the truth in time to save Imogen and all of his real memories of his mother.



Lee Gjertsen Malone is the author of The Last Boy at St. Edith's, the lovely, hilarious, and sweet tale of Jeremy Miner, a boy stuck in an all-girls school after the school's brief experimentation with co-education. Jeremy's mother won't let him transfer, so Jeremy (with the help of his best friend, Claudia) devises prank after prank in his attempts to get expelled while doing minimal damage to his permanent record.




Laura Shovan is the author of The Last Fifth Grade of Emerson Elementary. This incredible novel, written entirely in verse, is a time-capsule of one class's poems during a transformative school year. Eighteen kids, one year of poems, one school set to close. Look out bulldozers. Ms. Hill's fifth-grade class has plans for you. They're going to speak up and work together to save their school.




Melanie Conklin is the author of Counting Thyme, a heartfelt and emotional novel that follows Thyme Owens' move to Manhattan, where her little brother Val undergoes an experimental new cancer treatment. Manhattan is miles from everything Thyme knows and loves, but she tries to embrace the change for what it is: temporary. But then her father accepts a full-time work position in New York City, and Thyme faces the possibility that the move is permanent.
********************
Wednesday, June 15th
: Author, blogger, and regular NPR "Pop Culture Happy Hour" podcast contributor Glen Weldon will be at Hooray for Books! to present his newest book
The Caped Crusade: Batman and the Rise of Nerd Culture
. Weldon's work has appeared in The New York Times, The Washington Post, The Atlantic, McSweeney's, and more. He is the recipient of an NEA Arts Journalism Fellowship, a Ragdale Writing Fellowship, and a PEW Fellowship in the Arts for Fiction. 7 pm.
In this witty, intelligent cultural history, NPR book critic Glen Weldon examines the trajectory of Batman's status in society -- and what Batman's story tells us about ourselves. Whether a two-fisted detective, a planet-hopping gadabout, a Pop-art sensation, or Christian Bale, Batman's endlessly mutable qualities speak to who we are and make the character endurable. In his interrogation into Batman, Weldon uses the character as a lens through which to examine contemporary geek culture.
Plus, a featured pre-order!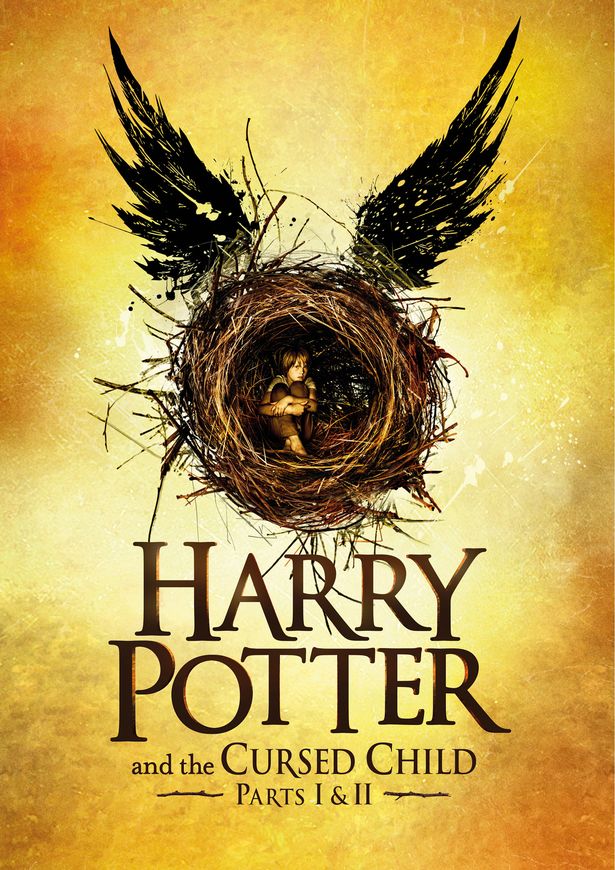 You can pre-order
Harry Potter and the Cursed Child: Parts I & II
from Hooray for Books! To pre-order, come into Hooray for Books! or call us at (703) 548-4092 during regular business hours. We will hold a midnight release party for this title so that you can pick up your book the second it becomes available on July 31st, 2016!
Harry Potter and the Cursed Child Parts I & II
is the official script of the upcoming West End stage play of the same name. The script is by Jack Thorne, in collaboration with J.K. Rowling and John Tiffany, based on a story by Rowling, Thorne, and Tiffany. In this exciting two-part play, Harry Potter has grown up to work at the Ministry of Magic and has three school-aged children. As Harry grapples with a past that refuses to stay where it belongs, his son Albus grapples with the weight of a family legacy he never wanted. As past and present fuse ominously, both father and son learn the uncomfortable truth: Sometimes, darkness comes from unexpected places. There are two ways that you can experience this new chapter in the Harry Potter canon: Either you can fly to London and hope to snag tickets to the show, or you can pre-order the book from Hooray for Books! Which is the better option? Hint: Hooray for Books! has a midnight release party. And you'll only see a play once, but the book can be read again and again.
********************
Nothing smells better than a new book, book lovers!