Saturday, May 2nd:
Happy Independent Bookstore Day! To celebrate, we're giving away free Roz Chast tote bags with every purchase of $50 or more (while supplies last)!
Sunday, May 3rd:
Author

Anica Mrose Rissi

will present and sign her young chapter book,

Anna, Banana, and the Friendship Split. Refreshments included!
2 pm
.
Anna can't wait to celebrate her birthday with her best friend, Sadie, and her dog, Banana.
But Anna's birthday party turns into a birthday disaster when Sadie starts a terrible fight that Anna never saw coming. Anna doesn't know why her best friend is
suddenly acting like her worst enemy, but she knows she'd do anything to fix it. She and Banana just need to come up with a plan.
Children's Book Week is May 4th - May 10th!
Monday, May 4th:
Dr. Melissa Kerley
teaches the next in a monthly series of French classes. Beginner French class, 7-7:45 pm. Intermediate class, 8-8:45 pm. For more information, call the store or check
Dr. Kerley's website
. $10 per student per class.
Wednesday, May 6th:
We're having a Book Character Party! Come dressed as your favorite character and receive a free Children's Book Week poster and tote bag (while supplies last)! Curious George will be on hand for the festivities! Don't forget to stick around for our 5 pm story time for 3-6 year olds. 4:30 pm.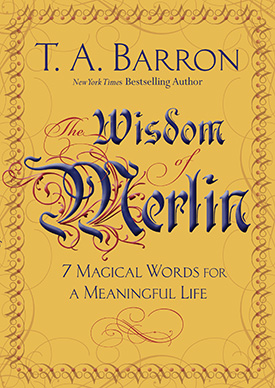 \
Author
T.A. Barron
will discuss and sign some of his famous novels: the Merlin series, The Wisdom of Merlin
, and
The Atlantis Saga
. 7 pm.
Friday, May 8th:
Author Ben Hatke will discuss and sign his popular Zita graphic novels and his recent picture book, Julia's House for Lost Creatures
. 7 pm.
When Julia and her walking house come to town, she likes everything about her new neighborhood except how quiet it is! So Julia puts a sign up: "Julia's House for Lost Creatures." Soon she's hosting goblins, mermaids, fairies, and even a dragon. Quiet isn't a problem anymore for Julia...but getting her housemates to behave themselves is!
Saturday, May 9th:
The Curious George costumed character returns for Curiosity Day, a celebration of all things Curious George! Play games, listen to a classic George story, and above all, be curious! 12 pm.
Author and illustrator
Susan Stockdale
will present and sign her new nonfiction picture book, Spectacular Sp
ots. 3 pm.
Susan Stockdale introduces young readers to the many ways in which animals benefit from their spots. An afterword tells a little more about each animal, and readers can test their knowledge with a fun game at the end!
Saturday, May 16th:
Join us in welcoming b
eloved author and illustrator Patricia Polacco! She will discuss her award-winning picture books and signed copies will be available. 5 pm.
Friday, May 22nd: Dr. Melissa Kerley leads our monthly French story time for children ages 8 and up! This month's book is The Very Hungry Caterpillar. For more information, call the store or check Dr. Kerley's website. 5 pm.
Monday, May 25th: Hooray for Books! is CLOSED for Memorial Day.