Friday, January 23rd:
Brush up your language skills with our new monthly
French story time
for ages 8-11!Dr. Melissa Kerney will read One Fish Two Fish Red Fish Blue Fish... in French! If you buy the book at French Story Time, you will get 10% off! More information atDr. Kerney's website. 5-5:30 pm.
Saturday, January 24th:
My Kissing Hands
returns to Hooray for Books! Get ceramic handprints and footprints of your little ones impressed, painted and glazed - there's no better keepsake! Make an appointment
here
. 10 am-12 pm.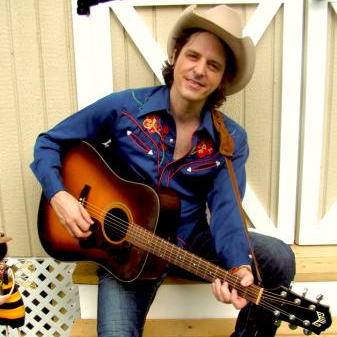 Children's performer Ramblin' Davey will play his energetic family-friendly tunes in his signature entertaining style. 1-2 pm.
Thursday, February 5th: #1 New York Times bestselling author Gordon Korman will present and

sign his new book,

Masterminds
. 7 pm.
Eli has never left his idyllic town.... Why would he want to? But everything changes the day he and his friend Randy bike to the edge of the city limits, and Eli collapses. A crew of security-or "Purple People Eaters," as the kids call them-descend via helicopter, and when Eli awakens, he is in the hospital, and Randy and his family are gone. Unravel the conspiracy in this first book of a thrilling new series.
Tuesday, February 10th: Bestselling author Erin Hunter will present and sign her new book, Survivors: Storm of Dogs
. 6:30 pm.
Now that their ruthless former Alpha has left the Wild Pack and Sweet has taken his place, the dogs should finally be able to find peace in their new home. But they must constantly keep watch for signs of Blade and her Fierce Dogs, and Lucky's dreams are troubled by visions of a terrifying future-a future that will force every dog to fight tooth and claw for survival.
ONGOING EVENTS:
Donations for Our Store Expansion
Our Indiegogo campaign may be over, but yes, you can still contribute to our expansion fund!

Mail us a check, or come by the store with cash, check, or your credit card - we are accepting any and all donations. As always, contributions go into a special bank account set aside expressly for the store expansion. Thank you for your continuing interest in supporting the store!